The Sea of Cilento in August: A Paradise of Beauty and Tradition
Located in the heart of Campania, Cilento is one of those Italian destinations that, with its natural beauty and cultural richness, enchants everyone who visits.
And at no other time of the year does this territory show its true essence as much as in August, when the sea shimmers in a thousand shades and traditions come alive on summer nights.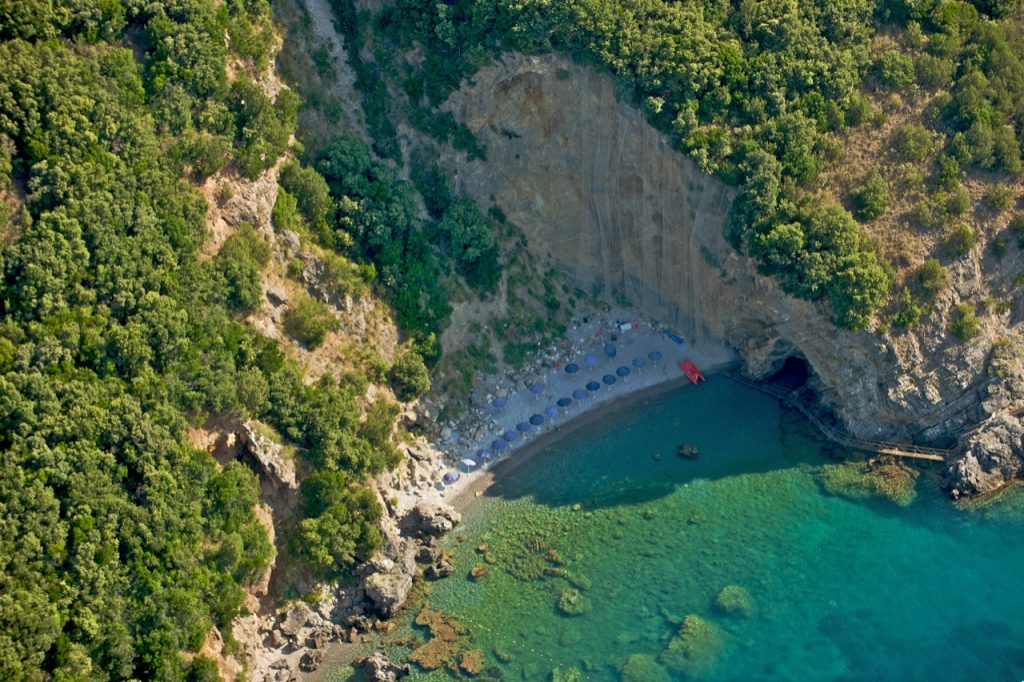 If there's one thing that sets Cilento apart from other Italian beach destinations, it's the quality of the water.
The beaches of Cilento, many of which have been awarded the Blue Flag for their cleanliness and services, boast crystal-clear waters.
Whether you choose the golden beaches of Palinuro or the hidden coves of Marina di Camerota, you will be welcomed by calm, transparent waters, perfect for swimming, snorkeling, or simply relaxing.
Cilento offers more than just beaches. Its coast is a succession of hills, cliffs, and sea caves
A must for visitors is a boat tour to explore the caves of Palinuro, or a walk in the Cilento, Vallo di Diano, and Alburni National Park to admire the local flora and fauna.
Traditions and Gastronomy
In August, Cilento comes alive with events, festivals, and celebrations that honor both its maritime and agricultural traditions. From dishes made with fresh fish, like the famous 'anchova' anchovies of Cilento, to delights from the hinterland such as buffalo mozzarella, every bite tells a story of authentic flavors.
And then there are the religious festivities, like the "Feast of the Madonna of Pioppi" or the processions in honor of San Nicola in Santa Maria di Castellabate, which combine faith and tradition in a captivating mix.
Cilento isn't just about the sea.
Its villages, such as Pisciotta or Acciaroli, are small gems nestled among the hills.
Walking through their streets, among stone houses and small artisan shops, is like stepping back in time, into a genuine and timeless Italy.
The sea of Cilento in August is not just a destination for those looking for sun and relaxation. It's a journey through nature, history, and tradition, an experience that leaves a mark on the heart of those who live it. Whether you're a lover of nature, gastronomy, or culture, Cilento will surprise and captivate you.
FOR YOUR HOLIDAY IN CILENTO WE ARE WAITING FOR YOU AT FRANCESCA SUD: THE FIRST "GLAMPING" VILLAGE ON THE CILENTO COAST