The first "glamping"
village on the sea of Cilento
La Francesca Sud is a tourist village unique for its beautiful setting and unpolluted environment.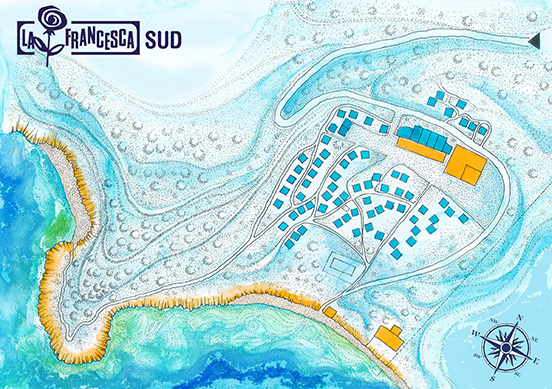 La Francesca Sud was born from an idea of the Milanese writer and journalist Gloria Bortolotti De Poli, who had already created in 1961 La Francesca of Bonassola. In the early seventies Gloria discovered a wild inlet in Cilento, a promontory rich in Mediterranean vegetation with a crystalline sea.
It was love at first sight: she decided to create a new Francesca - La Francesca Sud - which soon became a destination for lovers of history and nature. Around us, hectares of woods as far as the eye can see and many paths for walking freely. A world apart, a quiet place in a warm and comfortable environment.
The isolated location - where water and land meet - allows you to enjoy silence and nature: a space far from the chaos and the crowd, suitable for hikers.
A dense wood of secular olive and carob trees, oaks and Mediterranean maquis, in a 6 hectares' area on the sea, inside the National Park of Cilento and Vallo di Diano, the second largest nature reserve in Italy (181.048 ha), which includes 2 marine protected areas: Santa Maria di Castellabate and Costa degli Infreschi and Masseta.
It is also the first Italian National Park included by UNESCO in the network of "global geoparks", which promotes and preserves the geological heritage of the planet.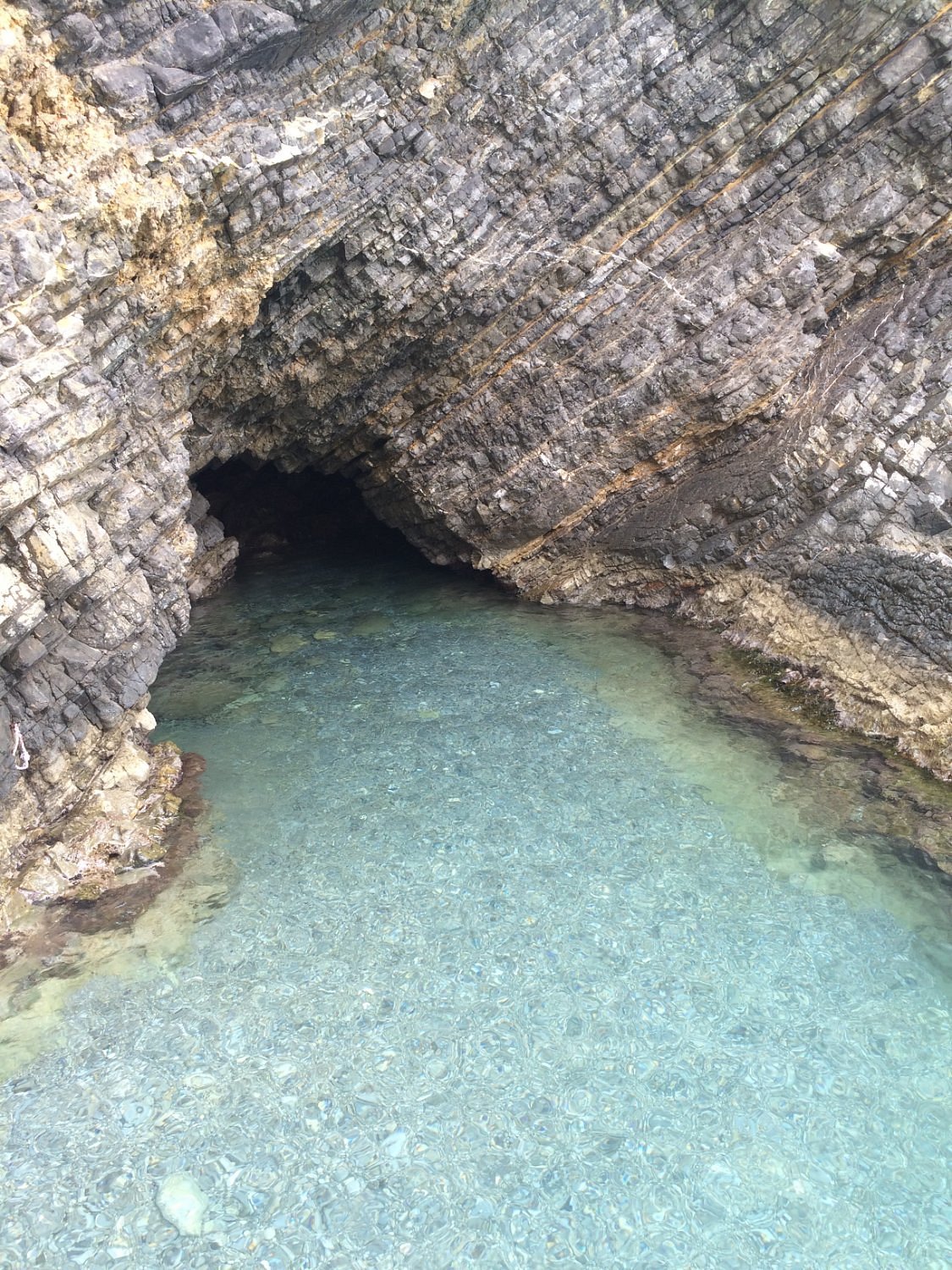 If you are looking for:
loud music and an intense nigthlife; a sandy beach with rows of parasols; hotel-like services with spacious accomodations, La Francesca is not for you, especially if you do not like living in a wood rich in flora and fauna.
Instead, we can offer you:
quiet and silence for a relaxing holiday in a natural environment; the sea within walking distance with a fine gravel beach; accomodation in rigid tents or basic but comfortable rooms; prompt attention to your requests.